I am a man of many talents even more so I'm a man of many interests, when it comes to sports I'm a fan of all local sports, I'm a HUGE Basketball fan, my guy Kyle Weidie from Truthaboutit.net (@Truth_about_it) always keeps me up to date with my Local Wizards news and I have various local sources to keep track of my Redskins, Caps, Nats etc. But ever since I can remember I have always been truly addicted to speed, its something about the adrenalin rush you get when you have the muscle and power of hundreds of horses at your every whim is something that I truly can't replace with anything else. Naturally this addiction to speed and power led me to have a fond love of automobiles, but I've always had that nagging curiosity of those guys with sometimes the third of the power, a fraction of the weight, and just about double the speed of guys with Cars. The high revving and screeching engines of motorcycle engines turns the heads of even the most dedicated domestic tuners. Since this curiosity was something I felt needed to be explored let me tell you a short story of my journey into the Motorcycle world.
A few years back I decided to enroll in a Motorcycle Safety Training Course and I must say it was one of the best decisions I ever made. Immediately I felt at home on the controls, and the leaning/turning mechanics even though took some getting used to felt so natural.
Now I must say anyone that is interested in purchasing a motorcycle in my opinion MUST take the Motorcycle Safety Course from a certified MSF instructor. The classes help to keen in on not only your riding abilities but also help you in your driving abilities. They give valuable information in "reading" traffic patterns and looking at certain situations and determining the proper course of action to avoid accidents. Fortunately right before my classes ended during that weekend a good friend of mine was looking to sell his 05 GSXR 600 for a very reasonable price so in my moment of excitement I went ahead and made the jump and had my first Motorcycle.
Now you are going to notice a color change in my bike and this wouldn't be a fair article if I didn't mention that I indeed intentionally (thanks to my MSF training) low sided my bike 2 months into my first season riding due to a driver cutting me off in a turn, in a moment of split decision I decided it was less risk to slide out than to run into the back of an unassuming driver. I was fine as I was wearing all my safety equipment but the GSXR took the blunt of the damage. The entire left side of the bike was scratched and damaged and I was forced to sit out my inaugural riding season. Using that downtime as motivation I decided to use this time to rebuild the bike on my own. After scowering various GSXR forums for information, Using my skills in paint prep, engine work, and buying parts from Ebay and various sites only receiving assistance from a local body shop for paint, I very cheaply repaired my bike and at the same time learned valuable information regarding my bike. I must say she turned out pretty nicely. Take a look for yourself:
BEFORE THE ACCIDENT: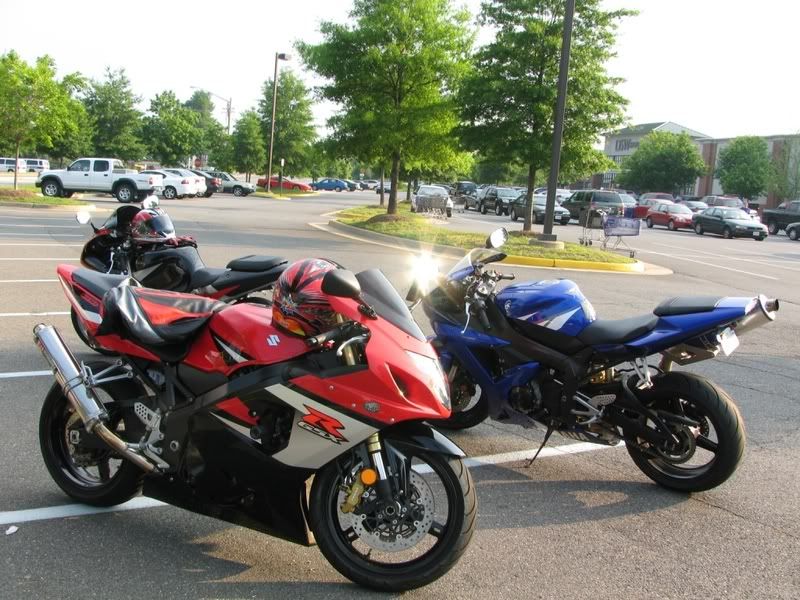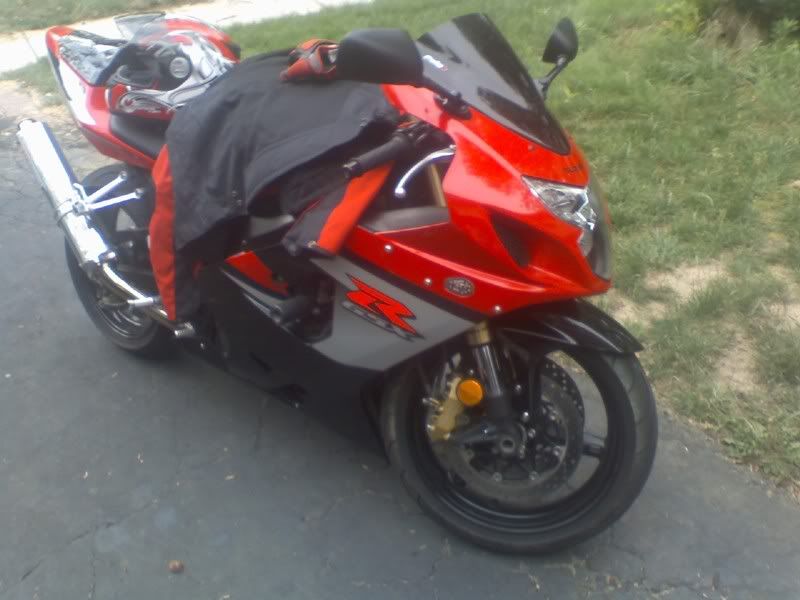 DURING REPAIRS, PAINT, REBUILDING: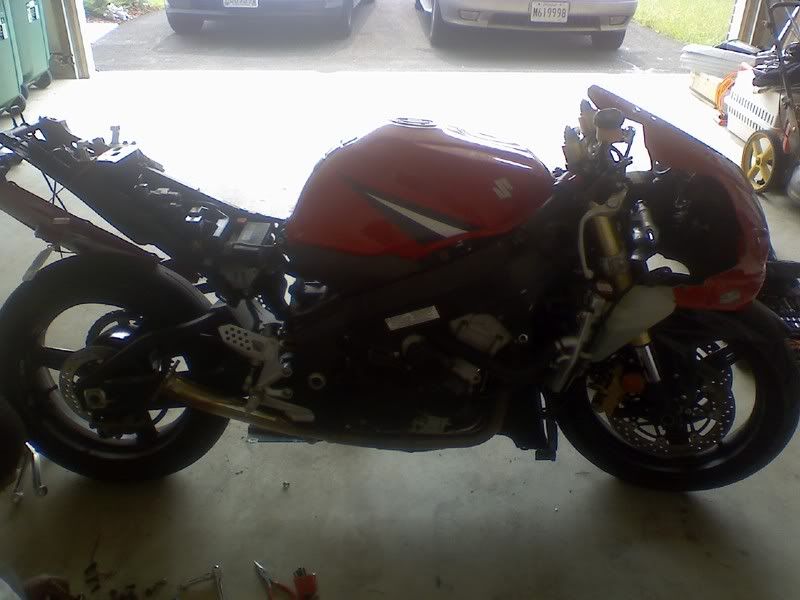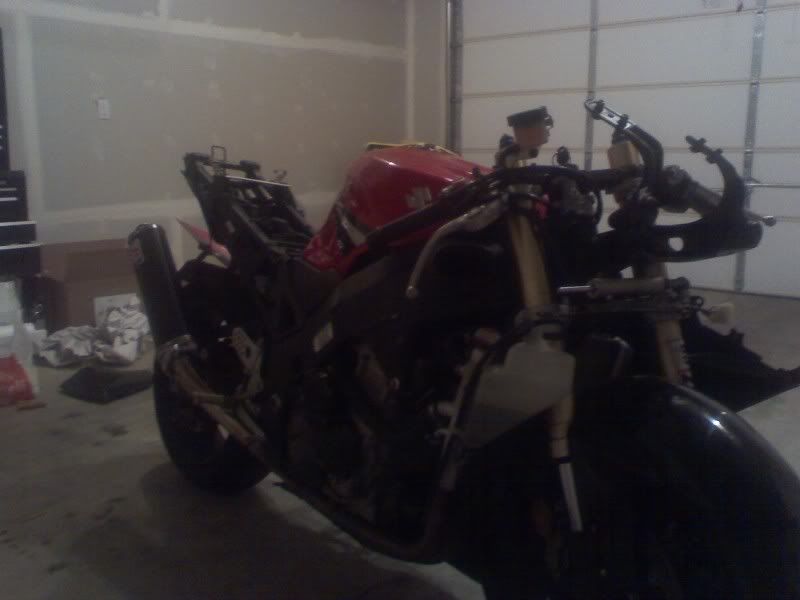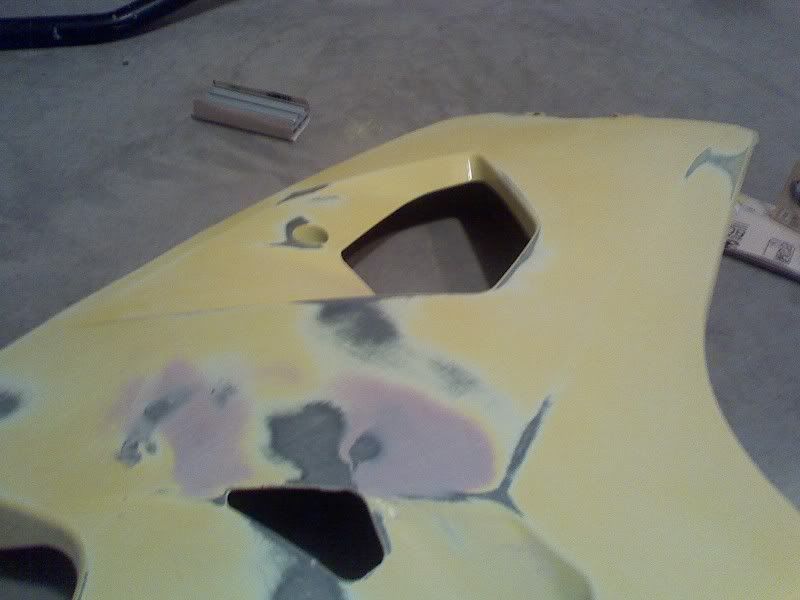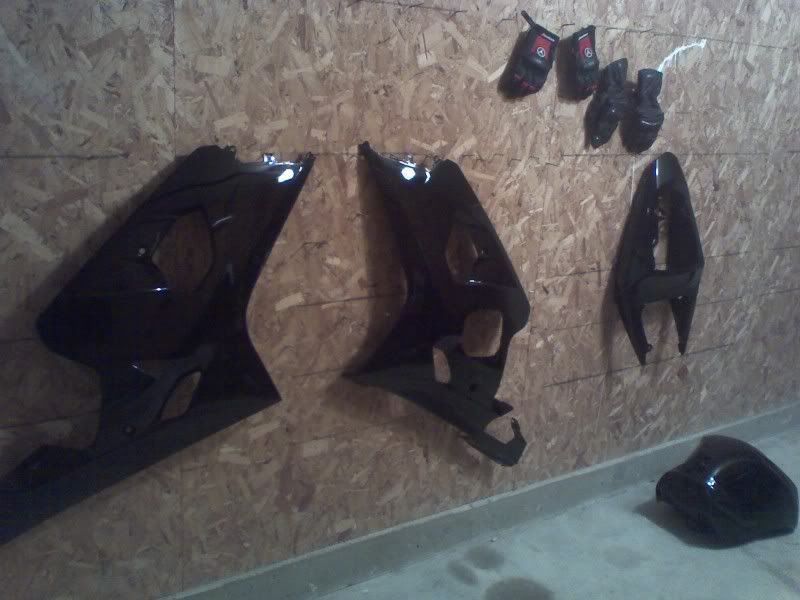 FINISHED PRODUCT: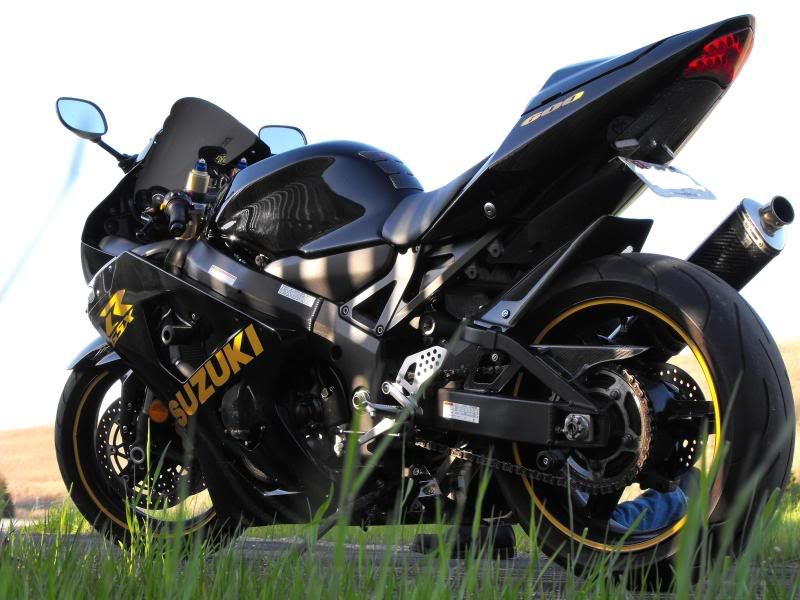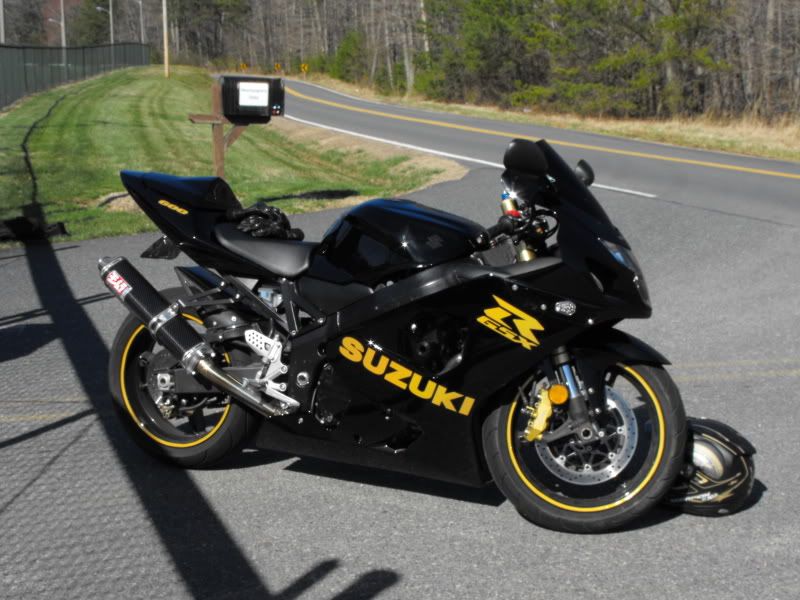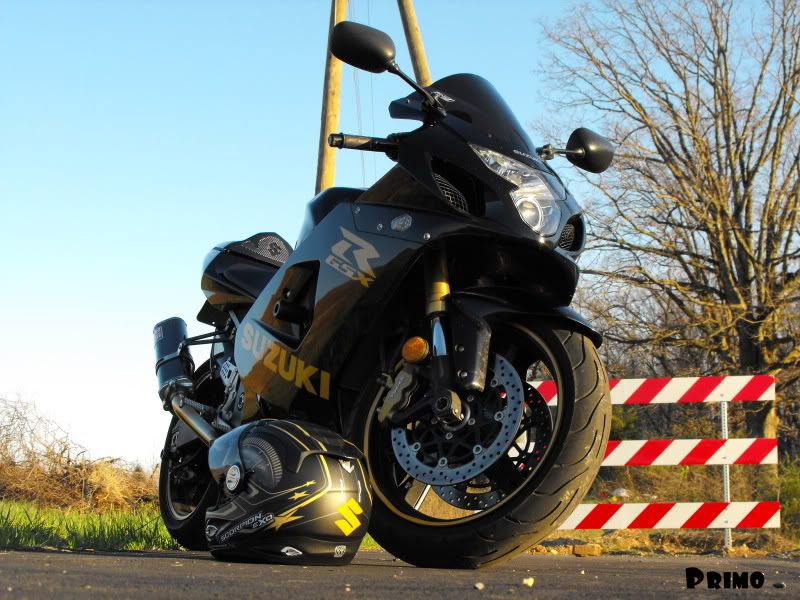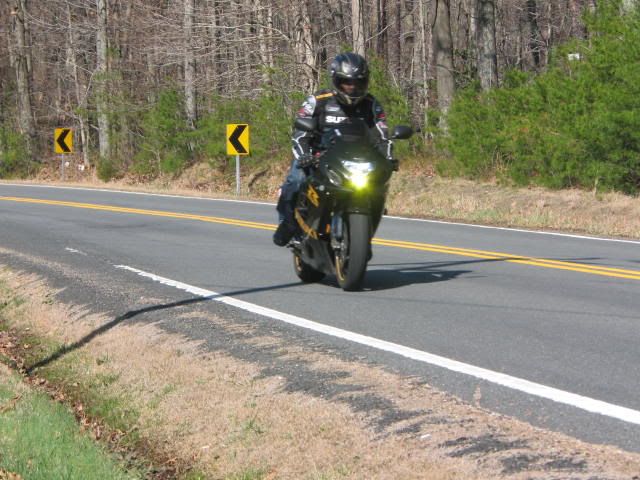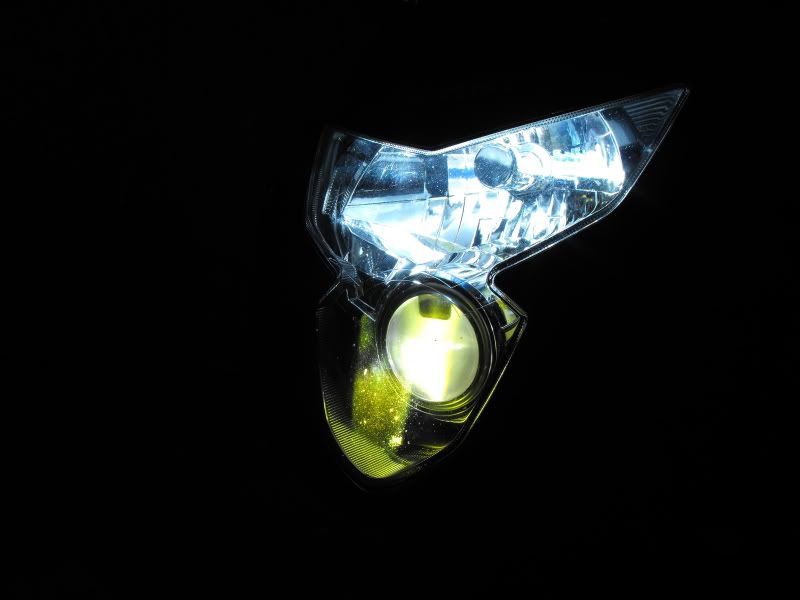 In all these are the new parts installed on the bike after the accident:
Left side Fender (ebay.com)
Black paint job
Gold Reflective decals (downat70.com)
Gold Reflective rimtape (tapeworks.com)
Black with Gold adjuster Shorty Pazzo levers
Carbon fiber Tank Pad
Carbon fiber Rear Tire hugger
Carbon fiber Chain guard
Carbon fiber Suzuki "S" decal
Carbon fiber Seat tail trim (from 06-07 GSXR)
Carbon Fiber Yoshimura TRS Exhaust
Dark smoke Double Bubble windscreen
4500k / 3000k HID (DDMtuning.com)
I hope you guys enjoyed this story of my side passion in motorcycles and I hope this warmer weather bids everyone well as Spring is right around the corner.